Why do outstanding customer experiences matter, and what do they look like?
Creating an amazing customer experience is what almost every company wants to achieve. However, it is one of the hardest goals in today's messy and competitive world. Great CX comes in all shapes and sizes and significantly influences the relationship between customers and companies. We'd like to show you our personal top 10 of amazing CX, both online and offline.
What is Customer Experience?
But first, what is customer experience? Customer Experience (CX) is the sum of all impressions a consumer comes across while interacting with a brand. CX is multi-layered and contains cognitive evaluations, as well as emotional or spiritual elements. Customer experience is future-facing (anticipation) but also stems from experiences and recollections. CX is formed while browsing a store or physical website, while interacting with customer-facing services or while reading reviews about a business. In short: Customer experience is the sum of all emotions a consumer is experiencing while interacting with a brand.
Successfully creating a positive customer experience is crucial, while also being one of the biggest challenges companies face today. The competition – especially online – is tough. Attention spans are short, every touchpoint counts, and memorable CX is the key ingredient for scoring better than your competition. Great CX leads to higher customer satisfaction and often tips the scales when it comes to sustainable business success.
10 Examples of Exceptional Customer Experience
For your inspiration, we have collected 10 exceptional customer experience examples from different industries to demonstrate what makes companies stand out.
1. Personalization:
For their broad marketing campaign, Coca Cola traded the traditional bottle design for the slogan "share a coke with", followed by popular names. The campaign significantly increased sales and initiated a high level of interaction on social media – more than half a million images were shared with #ShareaCoke in 2014 alone when the campaign was introduced in the US. It even was customizable as personalized bottles could be ordered online – the customer experience was hyper-personalized and customers felt seen on a new level.
2. Active feedback collection (surveys):
When McDonald's sales were decreasing, the company decided to listen to customer feedback directly through surveys online and offline. The insights gained from the analyses lead to choosing higher-quality ingredients for their food production and to introducing digital order screens that improved waiting time. The customer experience was altered in the exact way preferred by the customers.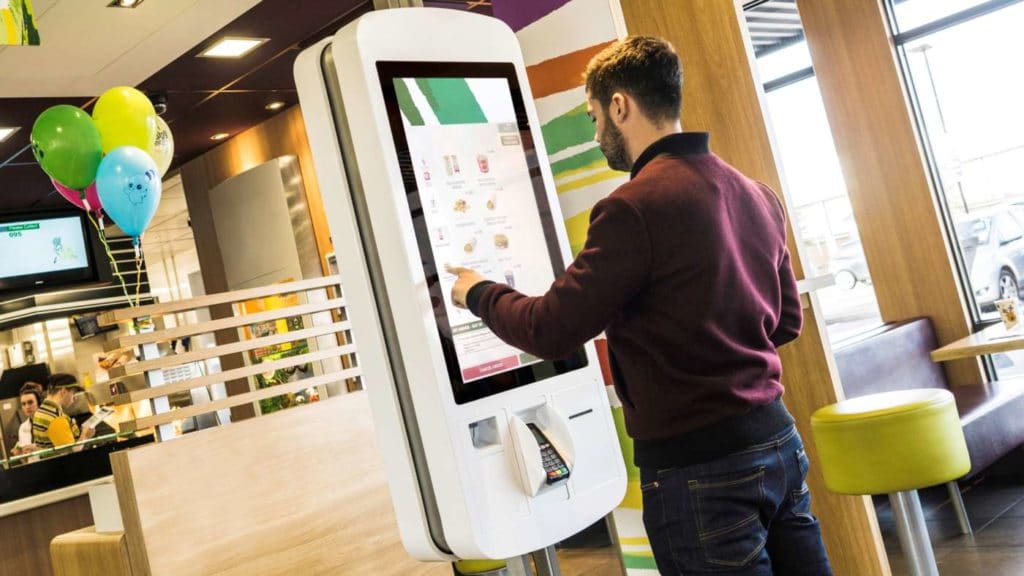 3. Understanding and fostering all users' needs:
Airbnb's website and app are visited by two parties: hosts and guests. By considering and nurturing both use cases for their service equally well, Airbnb masters a great online CX, all while maintaining consistent branding. Both user groups find it comfortable and easy to navigate around the page and enjoy a wholesome customer experience.
4. Artificial Intelligence:
As part of their zero-accident vision, Volvo has introduced vehicle-to-vehicle software that allows Volvo cars to inform each other about difficult road conditions. The moment a Volvo turns on its hazard warning lights, all vehicles close by are notified via a cloud network, avoiding potential accidents. The V2V technology was made standard for all new Volvo's in 2020. Avoiding accidents as an integral part of an outstanding customer experience: count me in!
5. Trust:
Zalando creates an exceptional customer experience by showing an extraordinary level of trust towards their customers. The company offers a 100-day free return policy, even for expiring items such as cosmetics. What Zalando certainly gets in return: high order rates and an outstanding level of customer satisfaction.
6. Gamification: 
The Starbucks loyalty program drives up to 40% of Starbucks total sales. The app allows collecting stars that are exchangeable for physical rewards, such as free extra shots. Special events such as "Double Star Days" add gamification and interactive elements and is an essential part of the customer journey. The detailed customer insights and contact information collected with the app's data are the pluses that are in the deal for Starbucks. The customer experience is once again hyper-personalized and leads to higher customer loyalty.
7. Act of kindness:
Customer experience applies to employee satisfaction as well. When COVID-19 hit in the spring of 2020, many brick-and-mortar businesses around the globe had to close their stores from one day to the other and worried about their employees' well-being. San Diego-based Bird Rock Coffee Roasters created a coffee blend whose proceeds were donated to the team members, creating a sense of solidarity among and for the employees.
8. Connecting physical and online stores:
And again Covid-19: due to the pandemic, click and collect has massively grown its market share in 2020. Target was able to grow its click and collect service by a whopping 273%. They offer a same day pickup service with different options of collecting orders – pick up, drive up and shipping. They are experts in informing about out of stock items and the option to pick them up a day later. This addition has significantly improved the customer experience and is also an integral part of their customer retention strategy. The sale opportunity is not lost, plus the customer is guaranteed to come back.
9. Social Media:
While Southwest Airlines are also worth mentioning for treating their employees exceptionally well, their social media team is the reason they made it onto our list. They have proven a reputation to be pros at tasteful customer service on social media. The customer-facing social team always chooses the right tone on Twitter to calm upset customers and inform them well about status updates, flight delays etc. The customer service team is able to create meaningful interactions when customers are feeling anything but calm, creating a positive customer experience in turbulent circumstances.
10. Chatbot:
Casper's punny and quirky marketing has revolved around sleep since day one. But what if you are essentially selling sleep, and your customers are having trouble sleeping? Casper's "Insomnobot3000" chatbot for insomniacs will chat with their audience during those long, sleepless nights, creating a very personal and on-brand customer experience. The connection to the brand is a given and the bot offers the opportunity to collect phone numbers for follow-up marketing.
Key Takeaways
Understanding customers' needs is the key to a killer CX strategy. Great CX will give you the advantage you need for a successful and sustainable business model by establishing a loyal customer base. As found in our 2021 Customer Experience strategy study, conducted by Forrester Consulting, most companies are aware of the importance of outstanding customer experience, but still struggle to create it. Customer feedback can flow in from all data sources imaginable and can be actively used to improve CX. Customer-centric insights are the only path to understanding your consumers and creating the experience they long for. Your customer experience needs to be a constant flow of small, automated iterations that can only be achieved with successful automation.
If you'd like to find out more about how you can improve your customer experience strategy, download the study here.